One of my friends had a little boy a week ago and three more of my friends are due in the next two weeks. It's so exciting, I LOVE babies! Personally, I'd probably send out a baby announcement AND a Christmas photo card, but I'm probably considered crazy by many of my friends. If you're not as crazy as me, we've created a small collection of winter birth announcements, perfect for sending your holiday wishes and announcing your new arrival!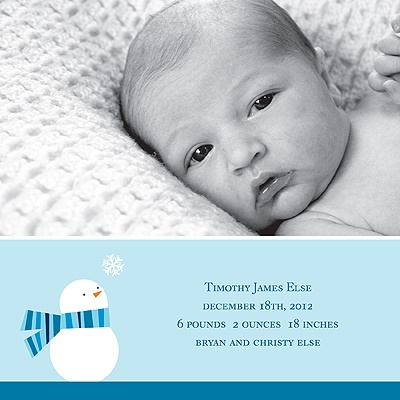 Cozy Birth — Boy Winter Birth Announcement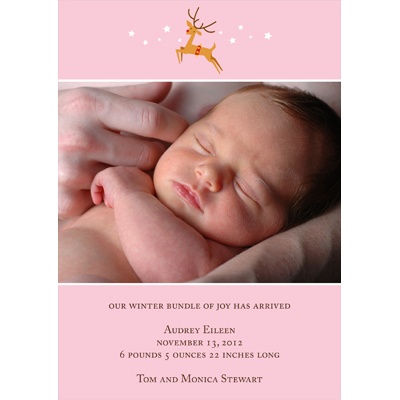 Baby Reindeer — Pink Winter Birth Announcement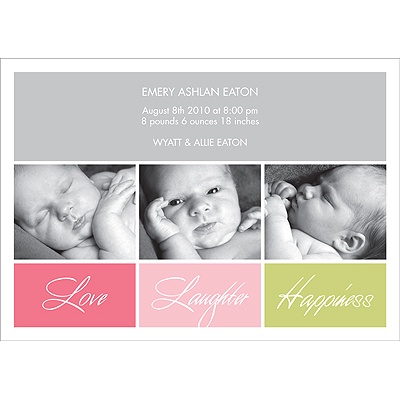 Love Squared — Girl Photo Birth Announcement
So if you've recently had a baby or are due in the next few weeks, check out our collection of Christmas birth announcements!