Starting to stress out that you don't have your holiday photo picked out yet or aren't sure what you're even going to do? Would you LOVE to get your holiday cards ordered and addressed but think you can't do that without having your photo ready? You're not alone. I'm right with you.
Introducing our Pear Tree Greetings Pocket Holiday Card collection where you insert your own photo.
Not only are they beautiful and unique but they solve all of the above problems! You can order them and even address the envelopes without having to pick out your photo yet. Plus, if you have had your photo taken by a professional this allows you to order 4×6 prints directly from them and place in one of these beautiful pocket cards.
So, problem solved, stress reduced.
Here are a few of my favorite pocket designs for 2009.
Jump for Joy – Holiday Photo Card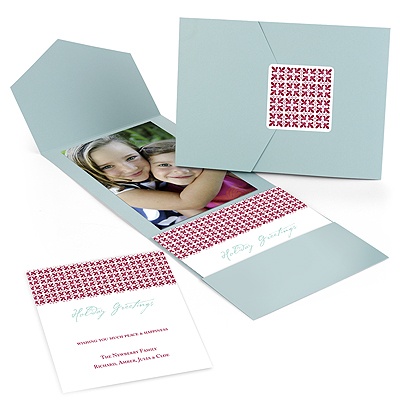 Sweet Blossoms – Photo Holiday Card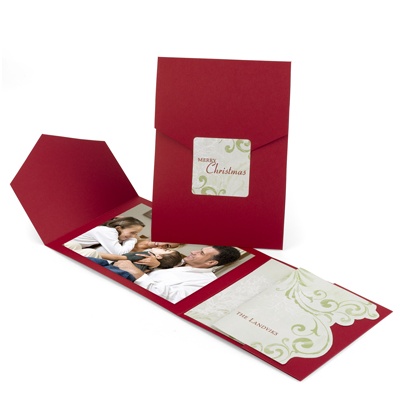 Holly Haven – Holiday Photo Card