Have you started planning your Halloween party yet? Well, don't forget about one of the most crucial components, the invitation! Not only do your guests need to know if kids are welcome, if a costume if required or if they need to bring a spooky side dish. Of course, the rest of the details, time, location and RSVP information is just as important.
Check out our new collection of Halloween invitations!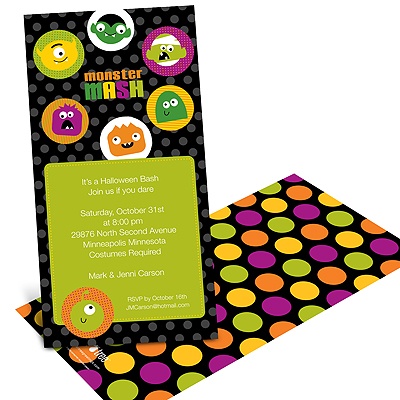 Monster Mash Halloween Party Invitation
Check out our entire collection of Halloween cards and Halloween invitations.