Have a little one with a birthday party coming up? Whether it's their first, fifth or even their sweet 16th…we have the perfect birthday party invitations!
Let's start with our kid birthday party invitations. With over 40 designs to choose from, I'm sure you'll find the perfect one for your little one! I did. Okay, the designers just happen to sit in the same building as me so I had a little influence on Connor's…you see, there was a big crane on the card…my husband doesn't have any cranes in his crew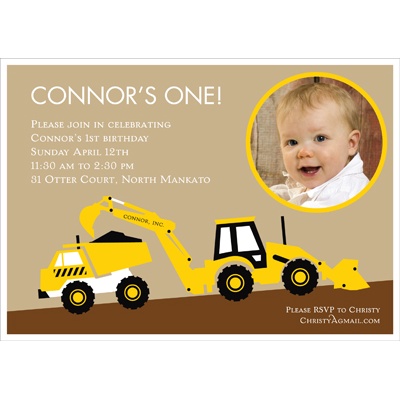 So this one, Hard Hat Required — Photo Birthday Party Invitation is perfect for your little construction themed birthday party.
Do you happen to have a little princess at home?
Or a cowboy?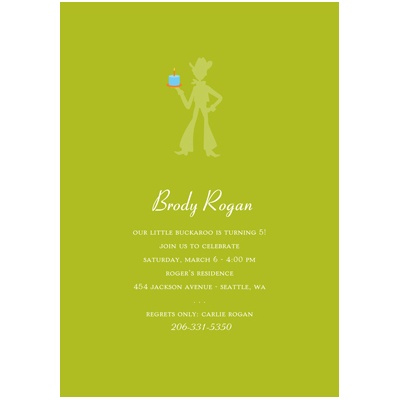 Or, were you one of those awesome moms that took a consistent monthly picture during their first year? Always in their car seat or something like that? I didn't…but for those of you that did…this one might be perfect.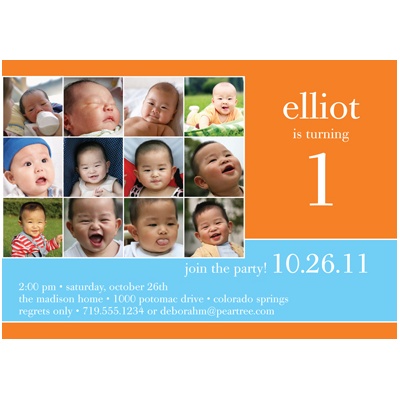 Also comes in pink and green
That's just a couple designs! Check out the rest of the kid birthday party invitations!